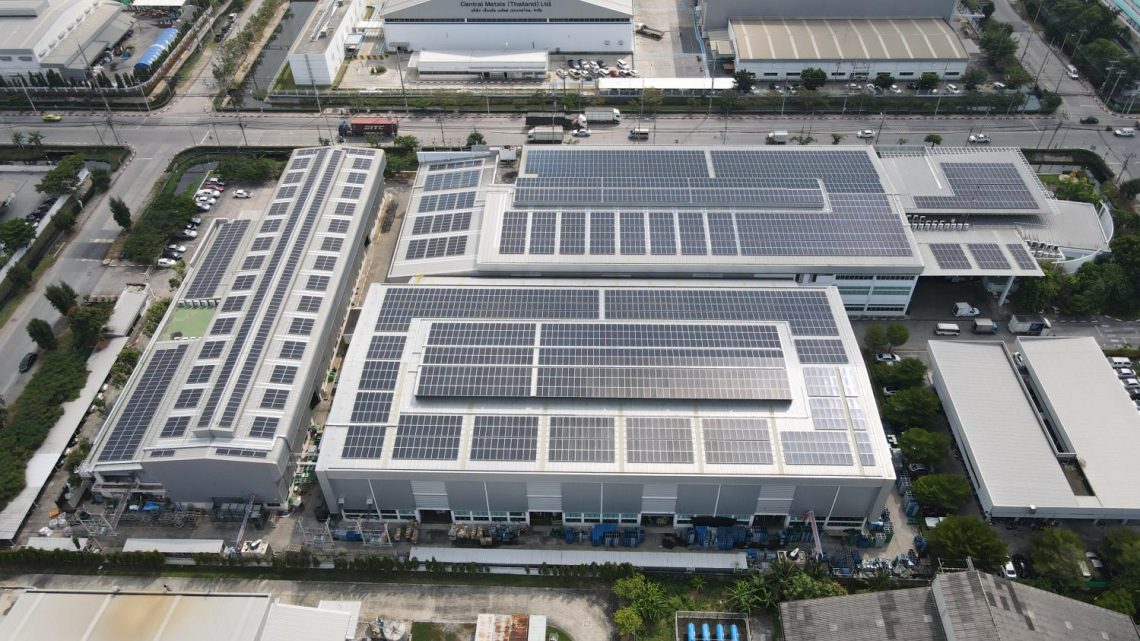 Powering up rooftop solar in Thailand
14/10/2021
2020 was a record-breaking year for renewable energy. Solar photovoltaic power will be at the forefront of this continued opportunity in 2021-22, with renewable energy expected to account for 90% of new capacity expansion globally.
This period of accelerating growth is framed by a projected US$6 trillion worth of investment in the power sector between now and 2025, higher than the expected investment in oil and gas. This is largely driven by expansion of renewable energy.
Solar is now a mature and disruptive renewable energy technology, leading capacity additions around the globe. Annual installations of solar are expected to reach more than 160 gigawatts in 2022, almost 50% higher than in 2019. Rooftop solar is a critical element of this opportunity and could be a valuable tool in achieving Thailand's renewable energy ambitions.
Rooftop solar installations provide an opportunity to generate significant volumes of zero-carbon renewable energy from otherwise unutilised urban and commercial environments. As an increasingly cost-effective distributed energy solution, it offers a range of benefits for end-customers and suppliers alike — tackling the carbon intensity of generation, improving supply reliability, reducing power costs, and delivering grid independence, to name a few.
However, the business case for rooftop solar still faces some notable technical and commercial hurdles.
The theoretical potential of rooftop solar is vast — it accounts for a substantial share of the 290 GW of installations smaller than one megawatt forecast to be deployed in Asia Pacific in the next five years. But physical limitations and local installation challenges could curtail such ambitions.
Finding the right approach to boost rooftop solar potential will require a nuanced and localised strategy. An understanding of local market conditions, product competitiveness and market awareness are critical.
On the most fundamental level, rooftops need to be of a size and design suitable for solar installation. The more substantial a rooftop is, the greater the possibility for a positive financial return.
The financial case is enhanced by the potential to sell excess power generated back into the grid, providing a valuable return on investment. Yet the prices offered for this excess electricity are generally lower than grid electricity tariffs in markets across Southeast Asia.
Installing battery technology can provide a buffer that shifts these considerations somewhat, but that means higher total cost of ownership. A number of such installations have been announced in Thailand in recent years, including the use of battery storage as part of a 214-MW microgrid at the innovative Saha Industrial Park, which incorporates rooftop solar among other energy technologies.
Higher feed-in tariffs for excess electricity would certainly stimulate more penetration of solar rooftops. However, a careful balance is required. Solar rooftops, and distributed generation more broadly, while bringing numerous upsides, introduce a complex environment for grid operators due to two-way power flows.
Grid owners still need to maintain grid quality despite potentially suffering reduced revenue generation resulting from distributed generation.
A strong partner ecosystem is another key enabler, ensuring that collaborating companies have the technical experience and capacity to effectively deploy solar rooftop potential.
Making this technology financially viable often comes down to the size of an operator's portfolio. Those players with a substantial portfolio of installations are far more likely to achieve economic success than smaller players attempting to deliver returns on a limited number of installations.
Thailand is already a regional leader in solar energy, with installed capacity of more than 3 GW in 2020, second only to Vietnam. The country's favourable geographic position offers substantial irradiation, while a significant industrial rooftop real estate offers notable solar generation potential.
A recent 25-MW solar installation by TotalEnergies for the agribusiness group Betagro is a clear demonstration of this opportunity. The rooftop installation will deliver 38 GWh of energy per year, offsetting 26,000 tonnes of carbon dioxide. That demonstrates the multifaceted benefits of the technology, particularly for companies seeking ways to lower costs and improve sustainability.
Operators are already targeting this lucrative space. Solar power firms in Thailand are pushing business-to-business models with no upfront costs, instead installing rooftop solar facilities on a contract basis, sold on the promise of energy savings of 30-40%. Some of Thailand's top players, such as Constant Energy, have already expanded operations into Vietnam and Malaysia.
Government support for renewable energy is obviously a key driver in this transition. Thailand has set a target for renewables to account for 30% of the power mix by 2037, double the current share, although there are already early signs of surpassing that goal. Potential changes to the feed-in-tariff could have a big impact on that trajectory.
The existing net metering scheme failed to fully accelerate the rooftop solar market due to a cap on eligible capacity, and substantially lower net metering tariff rates compared to residential tariff prices. Grid connection fees also require careful consideration of the business case for solar rooftop installations.
At the same time, Thailand is taking a pioneering approach to innovative models such as peer-to-peer and blockchain-based energy trading. This allows solar rooftop "prosumers" to seamlessly sell excess generated energy to other consumers, further boosting the economic attractiveness of the technology.
Navigating this complex environment will require a carefully considered approach for operators. That's particularly true in the case of incumbent utilities, who are still searching for the right business models to build on their commercial and technical strengths.
First movers are likely to act strategically to corner market share and control the ecosystem across their value chains and collaborator networks, creating economies of scale.
Investors and financial backers might want to consider a portfolio approach comprising multiple rooftop solar projects to de-risk early financial exposure. A focus on end-to-end business developers could offer a more rewarding pathway, with higher capital requirements but greater control.
What's clear is that implementation remains complex, but successfully navigating the landscape will deliver remarkable opportunities for power industry operators and consumers alike.
Dr Marko Lackovic is a partner and Isada Hiranwiwatkul is managing director and partner, Boston Consulting Group. BCG is the consultancy partner for the 2021 UN Climate Conference.
This post has been published by Bangkok Post