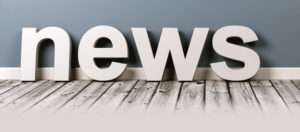 Egat seeks to tackle unstable power generation.
03/05/2019
The state-run Electricity Generating Authority of Thailand (Egat) is proceeding with development of its power generation system to make it more flexible to tackle unsteady power generation from renewable energy.

As renewable power generation and distribution increase nationwide, the growth curve is expected to resemble a duck curve.

But renewable power resources are very unstable. For example, solar only generates power in the daytime, wind depends on the weather and wind direction, and biomass and biogas are dependent on crop waste.

The instability sometimes interrupts power generation, unlike from fossil-based power plants.
Egat governor Viboon Rerksirathai said the flexible power generation system will be implemented using its digital equipment that can forecast and estimate power supply and demand in each area via the Internet of Things.

The system will also connect to satellites to forecast the weather over the next couple of hours or days, ramping up power generation quickly if needed when power transmission lines are interrupted.
"The digital power system will prevent the possibility of a blackout," said Mr Viboon.

Renewable power on the grid sits at 10,000 megawatts, representing 20% of total power generation at 56,034MW.

Household solar rooftops have been allocated another 10,000MW of capacity from 2019-37.
He said the duck curve power distribution has occurred several times the past few months in provincial areas.
"The more renewable power is on the grid, the higher the risk from unbalanced power consumption," said Mr Viboon.
Egat plans to develop a new power generation system at the Wang Noi gas-fired power plant block 4 as a pilot location. It expects to spend 165 million baht for this phase.
"Egat will host an auction for construction very soon, with operation scheduled for next year," he said.
Songkhla's Chana and the North Bangkok gas-fired power plants will comprise the next phase of the flexible system plan.
Before implementation, Egat studied the development cost of power generation systems being on standby mode or as backup charges in 2014, but after opposition from local advocates, the plan was dropped.
Furthermore, Egat is developing an energy storage system in Lop Buri and Chaiyaphum, which are loaded with solar and wind farms, with capacities of 16MW and 21MW, respectively.
Egat is planning to implement its power development plan for 2018-37, being set to develop eight new power plants with a total capacity of 8,300MW.
Egat will have to compete to open the plants, joining auctions with private companies.
This post has been published by: Bangkok Post