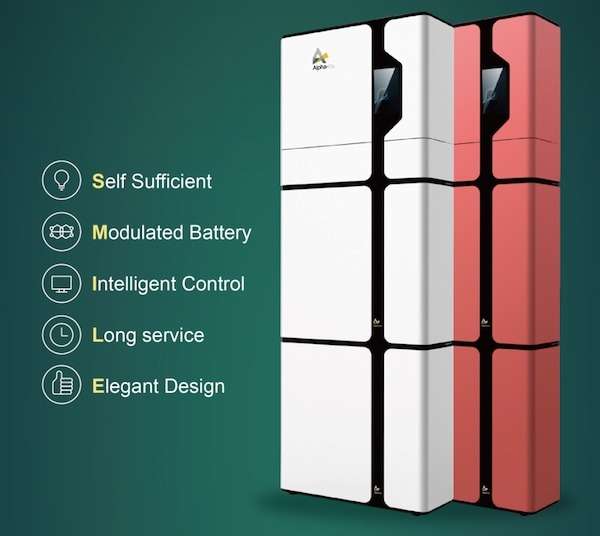 Alpha-ESS to become second battery manufacture to set up shop in Adelaide
14/11/2018
South Australia looks to have notched up another major battery storage coup, with the news that another global giant of the booming industry, Alpha-ESS, will set up a manufacturing facility in Adelaide.
State energy minister Dan van Holst Pelekaan said on Wednesday that Alpha-ESS, which has offices in China, Germany and Australia, had signed an agreement with the South Australian government to make more than 8,000 of their SMILE 5 home batteries in Adelaide a year.
The agreement gives Alpha-ESS – which has installed more than 10,000 of its home battery systems in more than 30 countries around the world since 2012 – access to the priority period for the state government's Home Battery Scheme, which lasts until the end of the year.
And it gives South Australian consumers taking part in the subsidy scheme a broader range of batteries to choose from – the Alpha-ESS SMILE, released in Australia last year, is as a modular and "cost competitive" lithium-ion battery, starting at around 5kWh.
It also makes Alpha-ESS the second major battery company to set up shop in Adelaide, following the confirmation of sonnen's plans to re-purpose the former Holden car factory in Elizabeth.
The sonnen plant, first proposed under the state's former Labor government, was also locked in under the Liberal government's $100 million Home Battery Scheme – a subsidy of up to $6,000 per household backed $100 million in finance from the Clean Energy Finance Corporation.
The Sonnen factory aims to produce 10,000 batteries a year to meet soaring demand from Australian households, as well as for export to the neighbouring Asia Pacific region. Production is slated to kick off this month.
"Following the establishment of the state government's $200 million home battery grant and loan scheme, two companies have moved to set up manufacturing operations in our state," said van Holst Pellekaan in comments on Wednesday.
"This is great news for South Australians who want to install a home battery to store their renewable energy and will help drive down costs for all consumers.
"It's also great news for South Australian job seekers who will benefit from the creation of hundreds of jobs."
For Alpha-ESS – which in 2016, partnered with the Queensland government to provide solar battery storage solutions and services – the deal gives the company a major foothold in a market it describes as world-leading.
"South Australia is leading the world with its home battery program," said Alpha-ESS managing director Dr Dong Lin in comments on Wednesday.
"Although we have been in Australia since early 2015, and have installed thousands of units rights across the country, we knew we needed to have a manufacturing base in SA," he said.
"We are committed to providing SA with batteries that slash power bills, help the environment, and do good for the community."
Dr Lin said the initial manufacturing partnership with leading disability service provider Minda was also "a perfect fit" with the company's commitment to positive social and environmental outcomes.
"Minda Disability Services will also handle recycling of packaging as well as electronics and batteries at end of life and we will use existing warehousing, logistics and dispatch services," he said.
This post has been published by: onestepoffthegrid.com.au