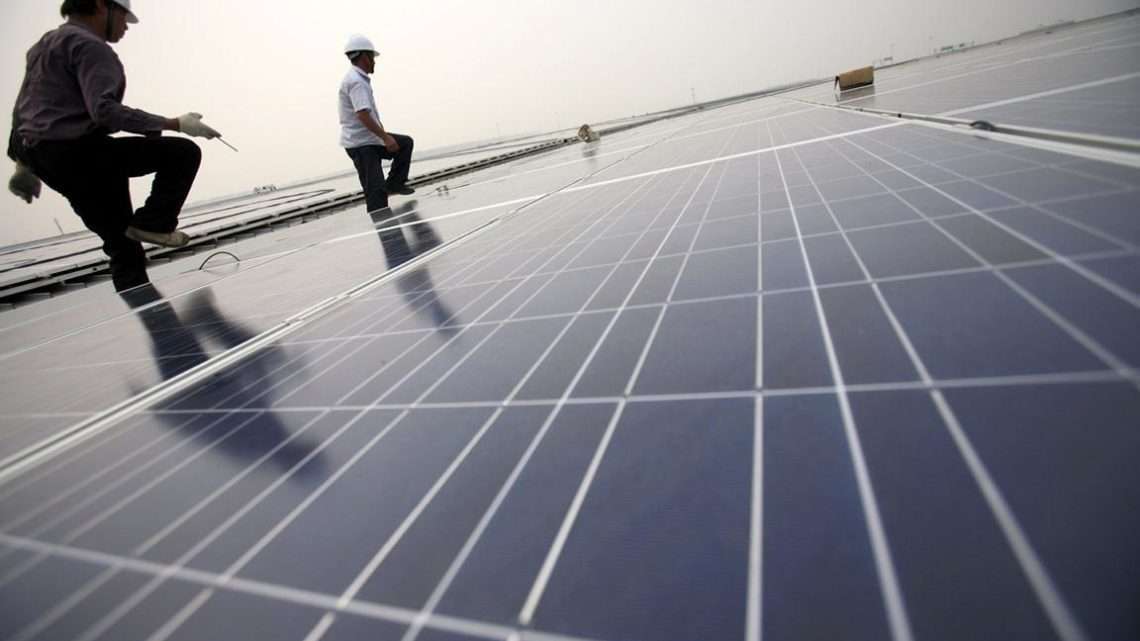 Asia's ticking solar time bomb: Without recycling laws, the region could drown in hazardous waste by 2030
09/01/2020
The region's solar market is the world's fastest-growing. But recycling policies are urgently needed to deal with a flood of decommissioned panels in the coming years.
Solar power capacity is skyrocketing in Asia but without laws to ensure that decommissioned panels are recycled, the continent risks drowning in hazardous waste as early as 2030.Solar power is expanding faster in Asia than anywhere else in the world, but no country in the region has adequate panel recycling laws, according to researchers behind a new study.
This places Asia's environment and population at risk of exposure to hazardous substances—solar panels contain minerals such as copper, nickel, zinc, cobalt, and lithium—and will delay the development of infrastructure that is critical to meet the impending surge in solar waste, noted the researchers from Malaysia, Thailand and Bangladesh.
But Asia is not alone. Except for the European Union (EU), no country in the world has passed laws on solar waste recycling to tackle the impending sharp increase in ageing modules. Most classify decommissioned panels as general or industrial waste, noted the study, which was published in Energy Strategy Reviews journal this month.
In Europe, the directive on waste of electrical and electronic equipment mandates the adequate treatment of photovoltaic waste, giving priority to the recovery and recycling of materials.
"Solar systems usually last for 25 years or more. Large-scale usage started in the early 21st century in Asia, except for Japan, which started solar deployment a decade earlier. With some of the panels installed earlier reaching the end of their lifetime, governments must now make companies liable for recycling solar panel waste to avoid environmental harm," said Prof. Dr Tiong Sieh Kiong, director at the Institute of Sustainable Energy of the Energy University (UNITEN) Malaysia, who is one of the authors of the study.
If you say that solar power is clean, you should also look at recycling.

Prof. Dr Kamaruzzaman Sopian, director, Solar Energy Research Institute, National University of Malaysia
Not economical yet
The biggest challenge is that recycling is not yet economical, said Dr Jai Prakash Singh, senior research fellow at Solar Energy Research Institute of Singapore (SERIS), National University of Singapore (NUS), who was not involved in the new study.
A 2017 study found that it is cheaper to landfill silicon crystalline solar panels, which dominate 80 per cent of the global market, than to recycle them. Recovered materials are often more expensive than virgin ones, making circular business models an unfavourable option.
Solar modules are a medley of components such as stabilising metal framing, power-transmitting wires, protective glass sheets and plastic membranes, as well as electricity-generating silicon cells and other metals. Recycling is burdensome and expensive, involving mechanical, thermal and chemical processes.
In the case of silicon-based panels, recovering some core components can be cost-effective, but it is tedious to extract and purify silicon and other precious metals. Recyclers must break the entire panel apart, melt components down, or even bathe materials in acidic chemicals.
Singh said: "Whether there is a financial incentive to recycle depends on the material. The frame is easy to recycle, so it has a higher value. Recycling copper and glass requires some effort but is still feasible. Extracting silicon or silver, however, is difficult, and the outcome does not, at present, justify the efforts, energy and chemicals put in."
"The problem is that at US$18 per kilogram, silicon is really cheap. To be economical, recovered silicon must (cost) less than that and have high purity," he said.
Another obstacle is logistics, he said. Solar developers sometimes operate in remote locations, while recycling facilities tend to cluster in developed areas, requiring companies to transport bulky panels over long distances.

A looming crisis

China, Japan, India and Korea are driving the wave of new installations in Asia. By 2050, Asia's solar capacity could grow to a staggering 4,837 gigawatts (GW), up from 280 GW in 2018.
By 2050, however, the world could be saddled with 78 million tonnes of solar panel waste, stated a 2016 report by Abu Dhabi-headquartered International Renewable Energy Agency (IRENA).
Three out of the five countries with the largest amounts of waste will be in Asia, namely China, Japan and India. China alone could be swamped with 20 million tonnes of hazardous PV waste by 2050—more than 2,000 times the weight of the Eiffel tower in Paris.
And while the supply of critical raw materials for solar panels is not an immediate concern, this might change in the longer term, said IRENA.
So far, Japan is the only Asian country that has made efforts to promote solar recycling, subsidising recycling equipment, Singh told Eco-Business. It has not, however, mandated solar waste recycling.
In Singapore, developers must take back panels at the end of their lifetime. But while landfilling is not encouraged, recycling has not been made compulsory for panel manufacturers, Singh said. Material recovery in the small city-state also faces inherent obstacles, with space too scarce for recyclers to have economies of scale.
That said, some efforts to tackle solar waste have begun. Last year, utility firm Sembcorp teamed up with Singapore Polytechnic to develop new solar recycling technology.
Dr Li Xiaodong, a research scientist at the polytechnic's Advanced Materials Technology Centre, told Eco-Business that Singapore Polytechnic had come up with a new process involving mechanical, thermal and chemical treatment that enables recycling rates to exceed 90 per cent without the use of harmful acids.
Both partners are looking to commission a pilot solar recycling plant in two years' time, he said.
Recycling currently exacts a toll on the environment. Processes consume significant amounts of energy and can generate toxic dust and by-products that are difficult to treat, but the technology will mature in time, said Singh. Newer panels, for instance, are often frameless, facilitating glass removal and reuse.
Companies will not invest in recycling until it becomes profitable.

Dr Jai Prakash Singh, senior research fellow, Solar Energy Research Institute of Singapore (SERIS)
Laws will boost recycling industry
Without adequate recycling laws, there is a risk of solar modules being carelessly discarded as manufacturers might resist internalising the cost of properly storing or recycling solar waste, said Singh. Once landfilled, toxic pollutants such as cadmium, silver, tin and lead could leach from broken panels, contaminating soil and drinking water.
"Companies will not invest in recycling until it becomes profitable," he said. "But, if governments enforce regulations and start fining manufacturers for inadequate waste disposal, they will have to develop solutions to make it economical."
Solar waste recycling is still in its early stages, but will need to go full-steam in the 2030s, Singh said. "We need to pass policies now and improve technology to recycle modules in the near future."
Recycling laws would stimulate innovation and boost the industry by increasing the amount of solar waste fed to recycling factories, allowing them to scale up operations and reach the critical mass needed to offset the costs, said Prof. Dr Kamaruzzaman Sopian, director at the Solar Energy Research Institute of the National University of Malaysia and one of the study authors.
If the 78 million tonnes of solar waste that will be generated by 2050 are recycled, the recovered resources could be worth over US$15 billion, IRENA estimated.
"It's about time that governments in Asia address this issue," said Kamaruzzaman. "If you say that solar power is clean, you should also look at recycling."
This post has been published by Eco-Business